How suburban entrepreneurs use Enclave Coworking to build their businesses while staying close to home
---
The work landscape has undoubtedly changed – suburban professionals are electing to stay close to home, and are opting out of longer commutes downtown.
One option for suburban professionals is Enclave Coworking. With 8 locations (and counting!) in the Chicagoland suburbs, our offices are designed for professionals who are looking for a productive workspace close to home, minutes from their kid's school and next to the restaurants and bars they love.
Enclave's spaces bring a bit of the City to the suburbs. Each location is outfitted with private offices, an elevated, modern coworking lounge, a BYOB bar*, phone rooms, a conference room, monitor storage, coffee, tea, snacks, soft drinks, and more.
We also organize networking events to bring members together. Most recently, we held a Hackathon event in Highland Park for North Shore developers. Attendees heard from Enclave member Mike Cerna, the first developer and employee number 3 at Groupon, as he explained how he uses AI and computer vision in his work.
The benefits of a fully managed private office and coworking lounge close to home are innumerable. Our members are able to build their businesses and still make it home for dinner, pick-ups, and drop-offs.
Interested in touring the space closest to you?
Learn how one of our members, David Cohn, is building his company Sanarte at Enclave.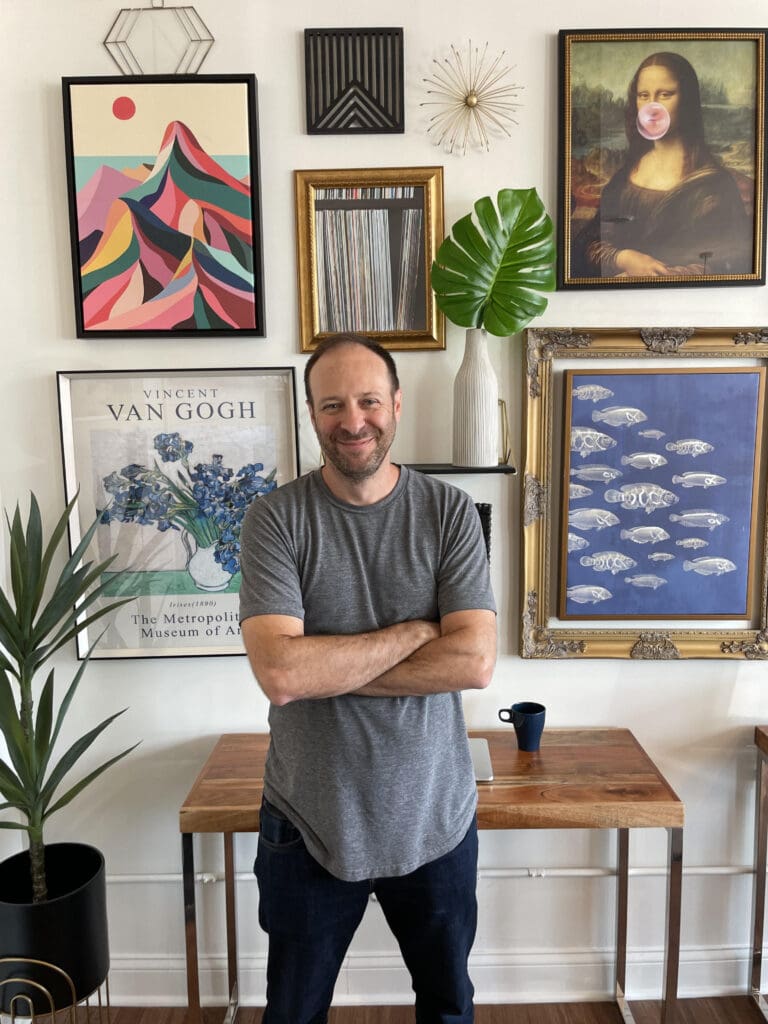 Hi David. Tell us a little bit about the work you do.
I'm the Founder and CEO of a new family-based concierge mental health service called Sanarte. Formerly, I founded and led one of the first Telehealth companies focused on mental health. It was called Regroup and ultimately grew through a merger into market leader Array Behavioral Care.
Are there any tips you can share on things that helped you grow your business?
Something that helped was joining a community of entrepreneurs. I joined Enclave in Highland Park because it's convenient and close to home. It helps me get into the right headspace and focus on work.
Within a week or two of joining, we were able to raise some capital for this new business. I've also met interesting people and really enjoy the vibe. It helps me get into and stay in the right headspace to focus and build.
This is the first time the area has had a hub where I can get work done, meet other entrepreneurs, and still stay close to family, so It has been a wonderful addition to the community.
Interested in a free day of Coworking? Sign up for a tour today!